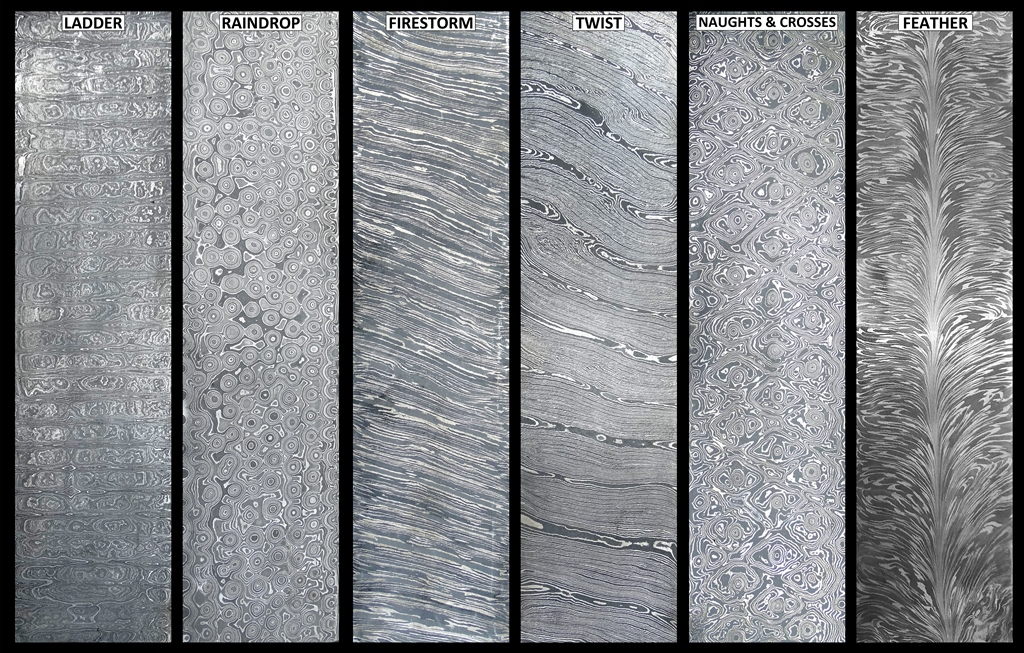 Our DAMASCUS Steel Billets are forged from 4340 or 15N20 alloy steel and 1075 high carbon knife steel.
Quality is excellent and the billets are highly affordable.
We guarantee our billets 100% - full replacement on the rare occurrence that any delaminations hiding anywhere.
A heat-treatment guideline is available on request.
Patterns include Raindrop, Twist, Ladder and Firestorm.
We can make custom billets on request.
The standard billets are 300x60mm in three thicknesses: 3.6mm, 4.5mm and 5mm.